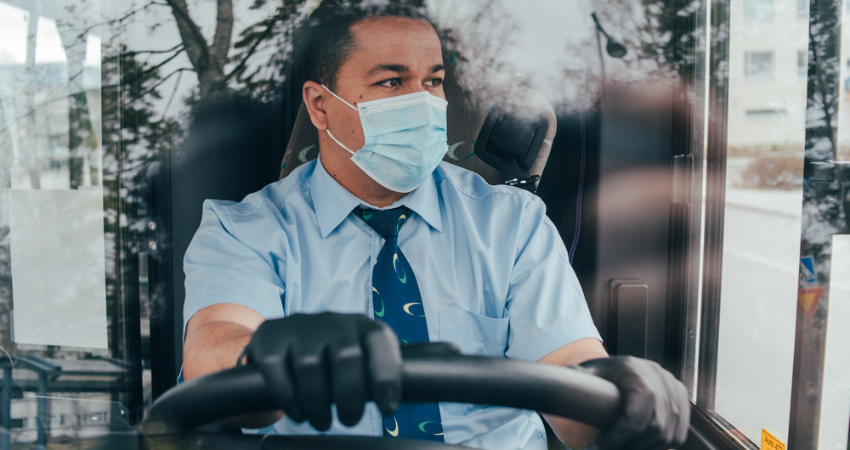 Your San Diego Charter Bus Driver
At San Diego Charter Bus Company, we pride ourselves on being one of the best charter bus companies in America's Finest City. The buses we charter are modern, comfortable, and offer all the amenities you and your group will need for a safe and memorable ride. If you are interested in chartering a bus in San Diego for an upcoming occasion, feel free to give us a call at 619-209-7804 for a free, no-obligation quote in minutes.
In addition to chartering top-of-the-line San Diego buses, we have some of the best charter bus drivers in San Diego in our network to show you around the city. Each of the drivers in our network passes a rigorous screening process, has firsthand experience driving large groups of people, and will be there to support you along the way.
What You Need to Know
Below are a few things you need to know about your San Diego bus driver.
Your bus driver will need a break.
It's important to make sure your bus driver gets the rest they need so they can drive you and your group safely. Bus drivers are legally required to take at least an 8-hour break after driving for 10 consecutive hours or remaining on duty for 15 consecutive hours. Keep that in mind if you are planning a multi-day trip or a very long one-day trip.
Your bus driver comes highly prepared and vetted.
Each San Diego charter bus driver in our network is required to pass several tests, including but not limited to: a background check, a hearing and vision test, and a road test. Your bus driver will also pass random drug and alcohol screenings. At San Diego Charter Bus Company, your safety comes first of mind, whether you're a traveling school group or a family group on a private trip, and the bus drivers in our network share that sentiment. 
Your bus driver is here to help you.
Your bus driver will aim to arrive at least 10 minutes early to each stop on your San Diego itinerary to leave time for loading and unloading. They can also help you load luggage if needed, and will regularly inspect your San Diego bus rental in order to make sure it's safe. 
Your bus driver is knowledgeable of the area.
If you are visiting San Diego for the first time, your bus driver is likely to have recommendations on where to go, and insider advice on how to get the most out of your visit. This is especially helpful if you are visiting more popular attractions, like if you are attending a Padres game at Petco Park and don't know how to get to the game from the dropoff point. 
Your bus driver does not clean the bus for you.
While your bus driver is there to make sure you enjoy the ride, they are not there to clean up after you. It's important to practice common courtesy and clean up after yourselves when your trip has concluded. An additional cleaning fee of $250 may be applied if you leave a large mess behind on your San Diego charter bus rental.
Your bus driver should be rewarded for a job well done.
Be sure to reward your driver for a job well done! A standard tip is 5-10% of the cost of your rental, to be given to your driver in cash at the end of your trip.
Rent a San Diego Charter Bus
When you're cruising through San Diego's top attractions, you will have a dependable and professional charter bus driver behind the wheel to handle all the logistics for you. San Diego Charter Bus Company has locations all across San Diego and the surrounding areas, and our reservation specialists are available 24/7. Give us a call today at 619-209-7804 when you're ready to book your charter bus in San Diego!
Do you need to rent a charter bus?