A Beginner's Guide to Visiting San Diego
Nicknamed "America's Finest City" by its locals, San Diego is a standout in California due to its many beaches, parks, art galleries, museums, and more.
If you and your group are landing in San Diego for the first time, you may be worried about making the most of your time there. How do you know the best places to eat? To shop? To soak up the sun? San Diego Charter Bus Company has you covered with our extensive beginner's guide to San Diego. We've got a handy list of the best museums, dining, shopping, and more in the city.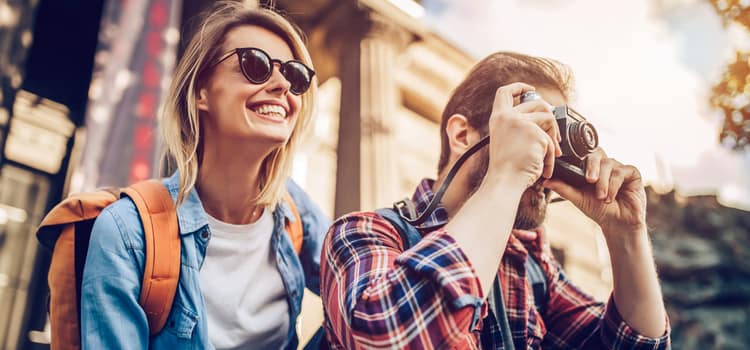 Navigating a new city with a group of people can be tough enough, but add in traffic, finding parking, and coordinating rideshares and it can take away from the magic of experiencing a new place. The buses we charter are modern and comfortable, with amenities like A/C, WiFi, and cushioned reclining seats. We have charter buses for all group sizes. Give us a call today at 619-209-7804 and we can help you find the perfect charter bus tailored to your group's itinerary.
Below, find our guide to the best activities in San Diego for newbies!
Places to eat in San Diego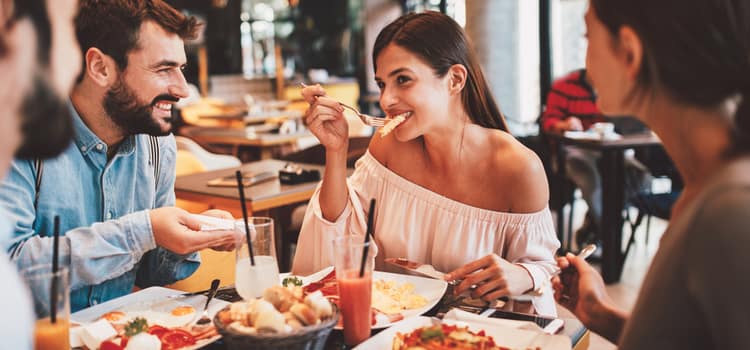 Addison Restaurant
Enjoy top-of-the-line modern French cuisine in a luxurious environment in this Michelin-star winning restaurant, plus perfectly paired wines from around the world with each course.
Address: 5200 Grand Del Mar Way, San Diego, CA 92130
Herb & Wood
Herb & Wood serves Mediterranean food in a rustic environment, along with its signature cocktails. Be sure to try the oxtail gnocchi or the venison, and don't skip the souffle for dessert.
Address: 2210 Kettner Blvd, San Diego, CA 92101
Mission Brewery
San Diego's best breweries are well known and much loved, just like Mission Brewery. This hoppy spot has been serving the San Diego community since 1913 and has won more than 50 international awards.
Address: 131 14th Street, San Diego, CA 92101
The Fishery
The Fishery offers market-fresh fish and sushi, plus an open-air seafood market. Some of the standouts on the menu include halibut, clam chowder, poke, and even swordfish.
Address: 5040 Cass St, San Diego, CA 92109
CUCINA urbana
The California-inspired eatery offers traditional Italian food paired with cocktails. Two menu standouts are the short rib pappardelle and the sangria.
Address: 505 Laurel St, San Diego, CA 92101
For more great eats in San Diego, be sure to check out our list of group-friendly restaurants in San Diego.
History and museums in San Diego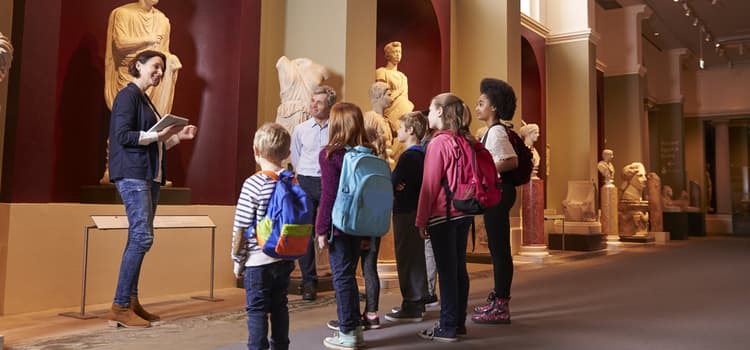 Cabrillo National Monument
This monument commemorates the landing of Juan Rodríguez Cabrillo at San Diego Bay on September 28, 1542. The surrounding area offers beautiful views of the ocean, hiking, and even possible whale sightings.
Address: 1800 Cabrillo Memorial Dr, San Diego, CA 92106
San Diego Natural History Museum
This museum is dedicated to the history of California and San Diego and offers several permanent exhibits like a history of citizen science and live creatures such as lizards and scorpions.
Address: 1788 El Prado, San Diego, CA 92101
Maritime Museum of San Diego
The maritime museum in San Diego showcases one of the largest collections of historic sea vessels in the country. This museum is very group-friendly and makes a great spot for educational field trips.
Address: 1492 N Harbor Dr, San Diego, CA 92101
Want more history? Be sure to check out our history buff's guide to San Diego for more information on the best spots.
Outdoor activities in San Diego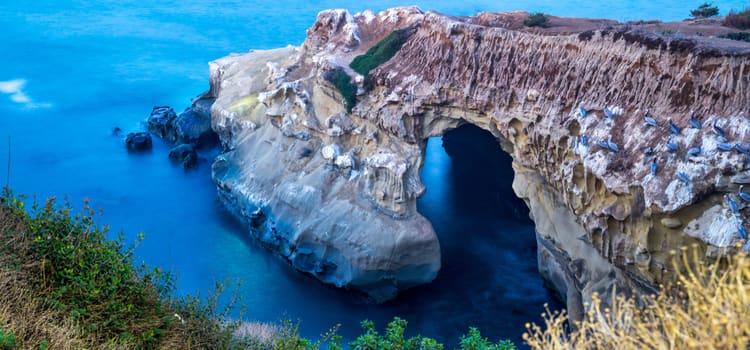 La Jolla Cove
Popular with snorkelers, swimmers, and scuba divers, find amazing marine life in this picturesque cove just 20 minutes outside of San Diego in La Jolla Beach.
Address: 1100 Coast Blvd. (at Girard Ave), La Jolla, CA 92037
Balboa Park
Historic Balboa Park covers 1,200 acres and includes some of San Diego's most popular attractions, featuring plenty of walking paths, museums, restaurants, and more.
Address: 1549 El Prado, San Diego, CA 92101
Japanese Friendship Garden
This 12-acre area features gardens, a tea pavilion, a koi pond and waterfall, and more. It's a peaceful area amidst the hustle and bustle of San Diego.
Address: 2215 Pan American Rd E, San Diego, CA 92101
Waterfront Park
Waterfront Park is a great outdoor park, with places to picnic, spray fountains to play in, grills, and grassy areas for relaxation.
Address: 1600 Pacific Hwy, San Diego, CA 92101
Shopping in San Diego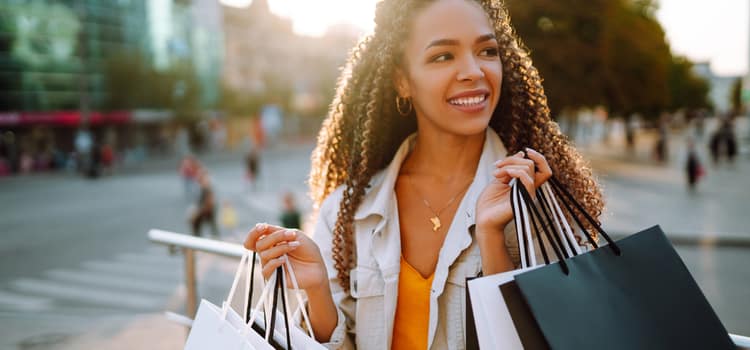 Seaport Village
Seaport Village has more than 70 shops, galleries, and eateries, and is located along 90,000 square feet of waterfront property in downtown San Diego.
Address: 849 W Harbor Dr, San Diego, CA 92101
Fashion Valley
Fashion Valley is an open-air, upscale fashion mall. It's the largest mall in San Diego, and one of the largest in California, covering nearly two million square feet of shopping space.
Address: 7007 Friars Rd, San Diego, CA 92108
Westfield Mission Valley
Westfield is a traditional mall with a few anchor stores. You can find over 70 places to shop and nearly 30 eateries at this mall, plus a movie theater.
Address: 1640 Camino Del Rio N, San Diego, CA 92108
Arts and culture in San Diego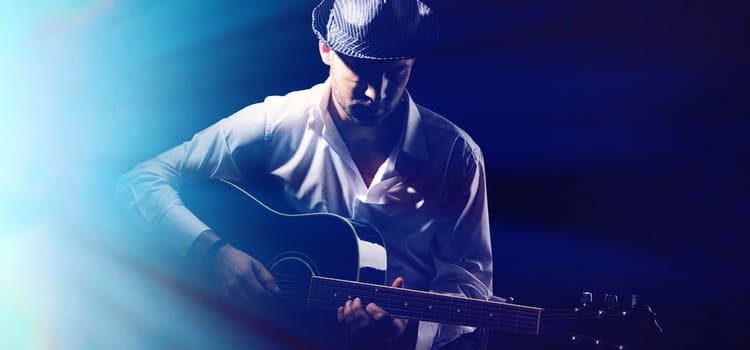 The San Diego Museum of Art
The San Diego Museum of Art is located in Balboa Park. It houses a broad variety of art from throughout the ages, with an emphasis on Spanish art.
Address: 1450 El Prado, San Diego, CA 92102
Museum of Us
The Museum of Us is an anthropology museum that aims to entertain and educate visitors about different cultures and traditions, with a number of permanent and visiting exhibits.
Address: 1350 El Prado, San Diego, CA 92101
Balboa Theatre
A historic landmark, the Balboa Theatre opened in 1924, and today, it hosts a variety of concerts, plays, and other live events in a 1,300 seat theatre.
Address: 868 Fourth Ave, San Diego, CA 92101
If you're still on the hunt for more arts and culture for your San Diego visit, we have a dedicated guide to arts and culture in San Diego here.
Things to do in San Diego with kids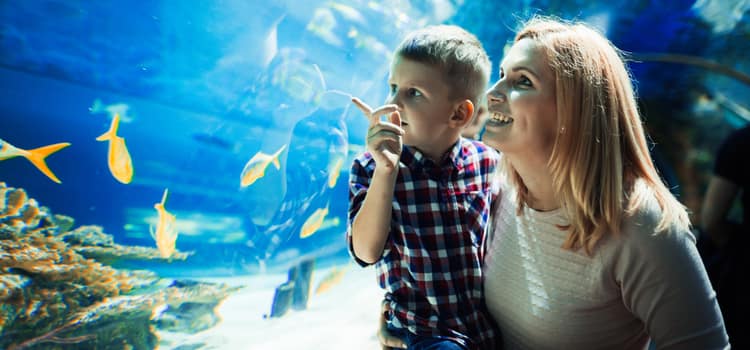 San Diego Zoo
Considered by many to be the best zoo in the world, explore 100 acres of land and see more than 650 species at the San Diego Zoo. Its location in Balboa Park makes it a great location for even more sightseeing once your zoo trip is over, and it's no wonder that it's one of San Diego's top field trip locations.
Address: 2920 Zoo Dr, San Diego, CA 92101
Belmont Park
As San Diego's premier waterfront amusement park, Belmont Park features roller coasters, shopping, dining, and other family-friendly activities and entertainment.
Address: 3146 Mission Blvd, San Diego, CA 92109
The New Children's Museum
This museum is art-based and aims to help encourage children to see the world through an artistic lens with interactive exhibits and more.
Address: 200 W Island Ave, San Diego, CA 92101
Where to watch sports in San Diego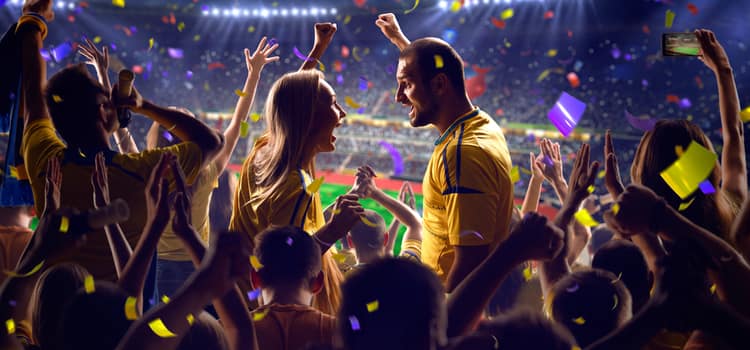 Petco Park
San Diego has only one major league sports team, the MLB's San Diego Padres. Their home is at Petco Park, which also hosts concerts and soccer and rugby games.
Address: 100 Park Blvd, San Diego, CA 92101
See San Diego for the first time with San Diego Charter Bus Company
The options for things to do in San Diego are endless, but we hope we gave you a great beginner's guide to some of the highlights. If you're hungry for more San Diego insights, check out our blog for more posts. And if you're ready to commit to your first trip to San Diego, consider giving us a call at 619-209-7804 to learn more about how our affordable and modern charter buses can enhance your group's San Diego experience.
Do you need to rent a charter bus?