Group Guide to Visiting San Diego Breweries
San Francisco may be the wine hub in California, but San Diego is the beer capital of the Golden State. The metro area is home to over 100 breweries, and San Diego Charter Bus Company wants to help you see them all. Okay, maybe not all, but as many as you'd like! San Diego Charter Bus Company offers personalized bus rental services for groups of all sizes throughout Southern California.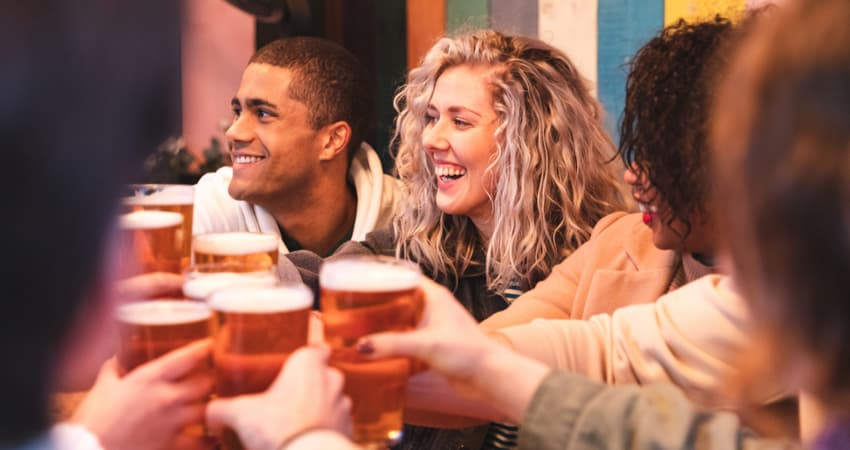 Plan a brewery hop during a group tour of San Diego, a bachelor or bachelorette party with your closest friends, or even a social outing with your coworkers. All San Diego Charter Bus Company rentals include a pro driver to shuttle your group around town safely, no matter which breweries you go to. Spend as much time as you like at each stop with a private minibus or charter bus rental and a built-in DD. Call 619-209-7804 to find the best bus for your tour around these top San Diego-area breweries:
Ballast Point Brewing Miramar
Ballast Point is one of San Diego's biggest and most famous breweries. The brewery started as a homebrew operation in 1996 and now has 3 locations in San Diego, as well as taprooms in Anaheim, Long Beach, and Chicago. The brewery's main production facility in Miramar has a spacious taproom, features an indoor/outdoor restaurant, and offers tours of the facility. Make a reservation or book a private space for your group of 15+ to try what's on tap! Award-winning favorites include the hoppy Sculpin IPA and the rich Victory at Sea porter.
Address: 9045 Carroll Way, San Diego, CA 92121
Phone: (858) 790-6901
Charter bus rental parking: Ballast Point has a spacious private parking lot, and additional street parking can be found along Carroll Way.
Modern Times Beer
Modern Times Beer is the perfect location for craft brew lovers who love quirky and artsy spaces. Modern Times' main location in Point Loma is referred to as The Lomaland Fermentorium and has some pretty cool decor to match the unconventional name. The brewery is filled with art, including intricate murals made entirely from post-it notes and comic books. To make things even cooler, Modern Times Beer also stands as California's first employee-owned brewery. Grab a table outside with your group and have some bar bites paired with the 32 beers on tap. If you like hop-forward beer with a citrus twist, try the popular Fortune Islands pale ale. More of a sour fan? You'll definitely want to try the Fruitlands gose.
Address: 3725 Greenwood St, San Diego, CA 92110
Phone: (619) 546-9694
Charter bus rental parking: The brewery does not have a private lot. Free street parking is available on Kurts, Greenwood, Hancock, and Riley Streets surrounding the taproom.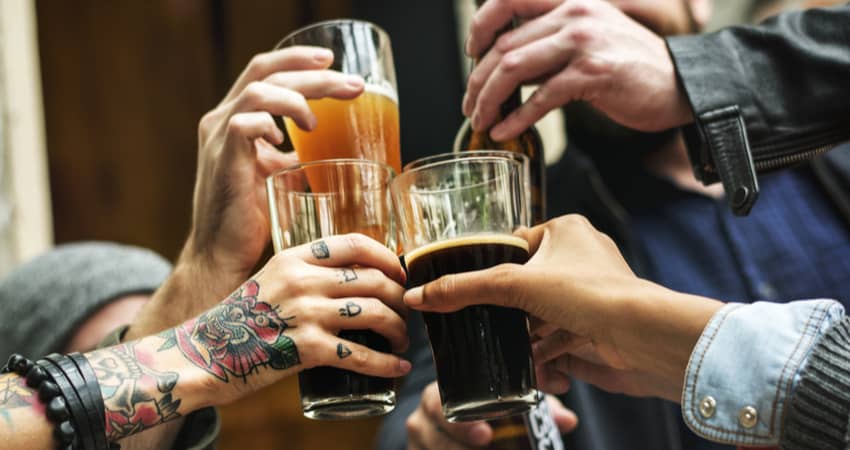 Border X Brewing
Craft beer doesn't have to be all ultra-hoppy IPAs. Border X Brewing brings a diverse selection of multicultural beers to the plate. The brewery focuses on crafting Mexican-style beers or brews influenced by Mexican culture. Beer like the Horchata Golden Stout channels flavors from the popular holiday drink, while the Blood Saison is influenced by the traditional agua de Jamaica. Border X's German wheat beers are even infused with tropical flavors like banana for a unique taste. The taproom is relatively small compared to Ballast and Modern Times, but the outdoor patio has spacious picnic-style seating for groups.
Address: 2181 Logan Ave, San Diego, CA 92113
Phone: (619) 501-0503
Charter bus rental parking: Public parking lots are few and far between in this part of the Barrio Logan neighborhood. Street parking can be found along Logan Avenue and Sampson Street.
Societe Brewing
If you love crisp and light beers, Societe Brewing is hard to beat. The Pupil IPA has guava and mango notes for a light tropical flavor, and The Harlot Belgian blonde ale is the perfect easy-drinking pilsner. The brewery has a large rustic taproom, a shaded beer garden, and an in-house food truck that serves up Tex-Mex fare like tacos and burrito bowls. Societe Brewing also heavily focuses on building community and is both kid- and pet-friendly. So bring the whole family down to the brewery for tasty food and a relaxing day out in the beer garden.
Address: 8262 Clairemont Mesa Blvd, San Diego, CA 92111
Phone: (858) 598-5409
Charter bus rental parking: Societe has a private parking lot, and plenty of additional parking can be found along Industrial Park Driveway.
AleSmith Brewing Company
AleSmith has been around since 1995 and is a major player in the development of San Diego's craft brew scene. The brewery has crafted over a dozen Great American Beer Festival medal winners since 1998, with their classic Horney Devil Belgian-style Golden Ale being what put them on the map. Since expanding in 2015, AleSmith now has one of the largest tasting rooms in San Diego with more than 25,000 square feet of space. Popular beers include the robust Speedway Stout and the .394 Pale Ale dedicated to the late Major League Baseball legend Tony Gwynn. A portion of the taproom also serves as the Official Tony Gwynn Museum, honoring the legacy of the San Diego Padres heavy hitter. AleSmith offers tours by reservation; you'll just need to email info@alesmith.com ahead of time.
Address: 9990 AleSmith Ct, San Diego, CA 92126
Phone: (858) 549-9888
Charter bus rental parking: AleSmith has a massive private parking lot that should have plenty of space for your bus rental. If the parking lot somehow happens to be full, street parking can be found on the AleSmith Court.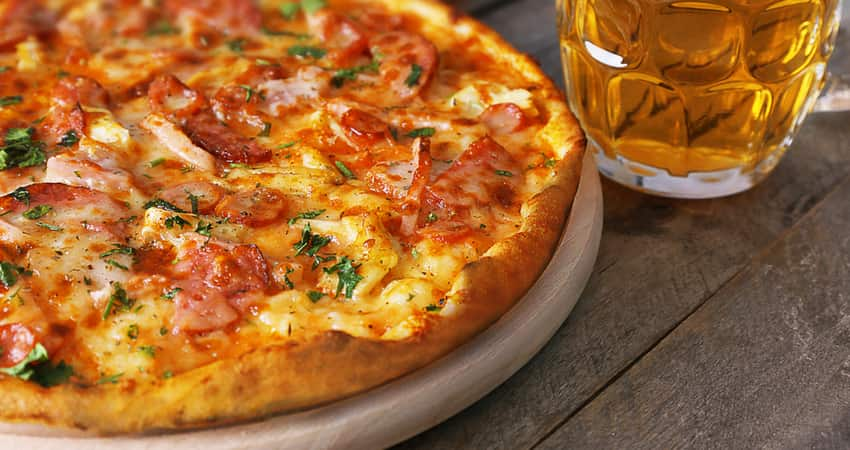 Pizza Port Ocean Beach
You can't ever go wrong with pizza and beer. Pizza Port has five locations in the San Diego metro area, but the Ocean Beach spot is among the most popular. This brewpub serves up delicious pizzas and classic pub bites like chicken wings and garlic knots. Pizza Port usually brews different beers in-house depending on the location you visit. Taps rotate at the Ocean Beach location, but a few popular brews include the Sinister imperial stout and the Surf Check Alley IPA.
Need more food for your group to get their fill? Consider these 6 unforgettable restaurants for groups in San Diego!
Address: 1956 Bacon St, San Diego, CA 92107
Phone: (619) 224-4700
Charter bus rental parking: Pizza Port Ocean Beach has a small parking lot out back, and street parking can be found on Bacon Street and Santa Monica Boulevard.
Book A Brewery Hop Bus Rental in San Diego
Forget about calling multiple rideshares or having to designate a driver for your San Diego brewery tour. Call the San Diego Charter Bus Company team at 619-209-7804 to find a bus rental for your group's day out. We'll focus on transportation so you can enjoy your day at San Diego's best breweries.
Do you need to rent a charter bus?