6 Unforgettable Restaurants for Groups in San Diego
With fresh seafood all year round, sunny weather, and spectacular ocean views, San Diego is the perfect place for groups to visit. Attractions aside, the city is brimming with hidden gem eateries, fancy sit-down restaurants and impromptu pop-ups nestled along the beach, just waiting for you to delve in. (Not to mention all of San Diego's best breweries to grab a post-dinner cold one.)
Whether you have an upcoming team-building event, a wedding, or a private party planned, San Diego Charter Bus Company wants to help you organize group transportation for all your colleagues, guests, and friends to some of the best restaurants in the city. Simply contact us at 619-209-7804 to speak to our 24/7 reservation team for current bus prices, assistance with your itinerary, or a free, no-obligation bus quote.
Group Dining During COVID-19
Due to COVID-19 restrictions, several restaurants in and around San Diego are following CDC guidelines for social distancing. This includes but isn't limited to limited indoor and outdoor seating or food delivery and pickups through third-party apps. If you've made a prior group reservation with a restaurant or are planning to make one for the future, it's best to contact them beforehand so you are informed of their current dining situation.
Once your group is prepared to head out into the new socially distanced dining world, contact San Diego Charter Bus Company for sanitized charter bus and minibus rentals for your trip!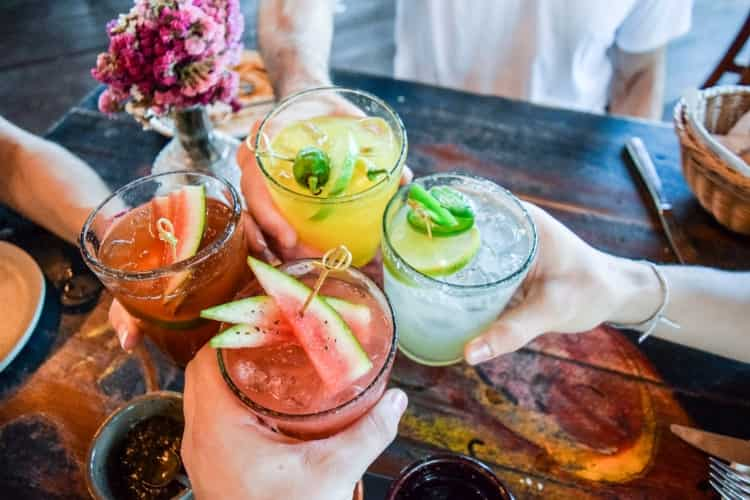 C-Level Lounge
Vibe: Cocktails, floor-to-ceiling windows, and waterfront views
Group capacity: Up to 500 guests
One word: stilts. Island Prime's C-Level Lounge in San Diego rests on actual stilts in the North San Diego Bay. However, we can assure you that it's quite safe and is the perfect restaurant to visit for groups who are pressed for time and want to experience the iconic West Coast ambiance in a few hours. C-Level Lounge even organizes daily happy hours from Monday through Friday, 3:30 pm to 5:30 pm, which makes this spot the ideal getaway for corporate travelers. Indulge in a fruity cocktail or splurge for their seafood platter featuring the likes of oyster, prawns, and salmon tartare. Corporate teams can even store their luggage in their private bus rental so that they can enjoy their food and drinks without worrying about their belongings. Rest assured, it's going to be a great night when surrounded by the ocean and the glowing cityscape in the distance.
Address: 880 Harbor Island Dr, San Diego, CA 92101
Phone: 619-298-6802


Bali Hai Restaurant
Vibe: Polynesian cuisine by the bay
Group Capacity: Up to 200 guests
An eclectic and spacious restaurant, Bali Hai is perfect for groups planning a wedding, corporate get-together, or a private gathering, since the location has certain rooms designated just for these events. From the South Pacific Room, which features a bamboo dance floor, to the Hawaiian Village that has a festive atmosphere, there's more than one spot for your group to mingle. The luau buffet and private bar are definitely the cherry on top!
If you're planning a large-scale event, you can even decorate your private bus rental with a decal so it fits in with the overall party theme.
Address: 2230 Shelter Island Dr, San Diego, CA 92106
Phone: 619-222-1181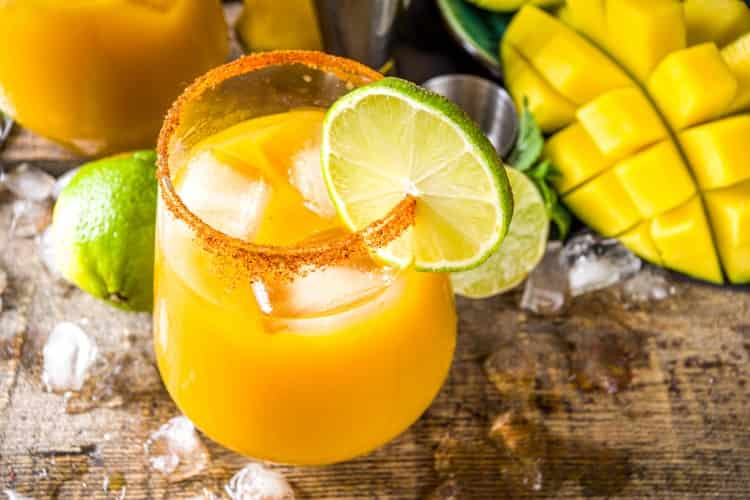 El Agave Restaurant & Tequileria
Vibe: Tequila, Mexican delicacies and more tequila
Group Capacity: Up to 20 guests (call to inquire)
Known as the largest tequila restaurant in the United States, El Agave is home to a tequila museum that features over 2000 unique brands including their house-favorite Tequila Agave Artesanal. This is the ideal place to host a birthday or anniversary, since the festive atmosphere, delicious Mexican cuisine and refreshing tequila cocktails are sure to be a crowd favorite. If your group is in search of a designated driver for the night, you'll be pleased to know that you do not need to volunteer to be one, because your charter bus driver will ensure that all passengers are safely escorted to their final destination.
Address: 2304 San Diego Ave # B, San Diego, CA 92110
Phone: 619-220-0692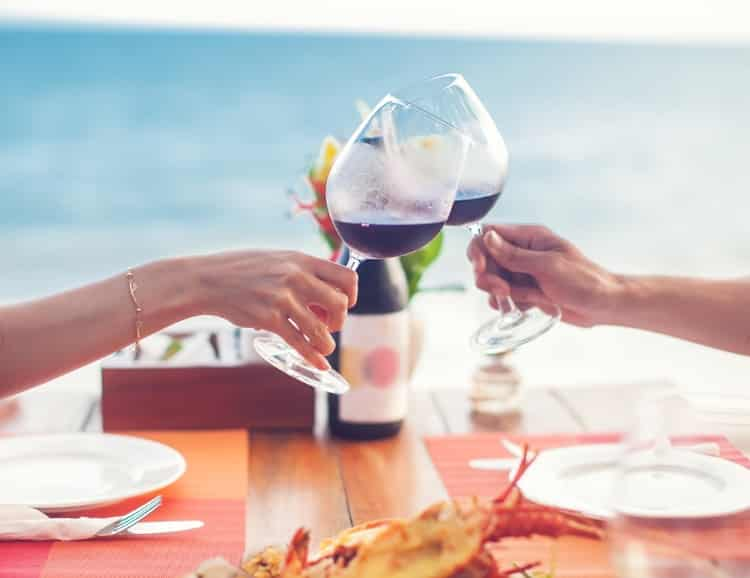 The Marine Room
Vibe: Crashing waves and jaw-dropping sunsets
Group capacity: Up to 230 guests
Featuring world-renowned cuisine, a beach setting and an intimate fine dining experience, The Marine Room is nothing short of spectacular. If you're hosting a celebration or private occasion at high tide, you may even be able to hear the waves crashing against the massive glass windows. The restaurant also offers six spaces for groups to plan their event, with an extensive menu of three-course dinners and hors d'oeuvres. With the addition of creative cocktails and coral sunsets, this setting is perfect for small and large groups alike.
If you're planning a surprise celebration, feel free to store all your party essentials in the overhead luggage spaces.
Address: 2000 Spindrift Dr, La Jolla, CA 92037
Phone: 858-459-7222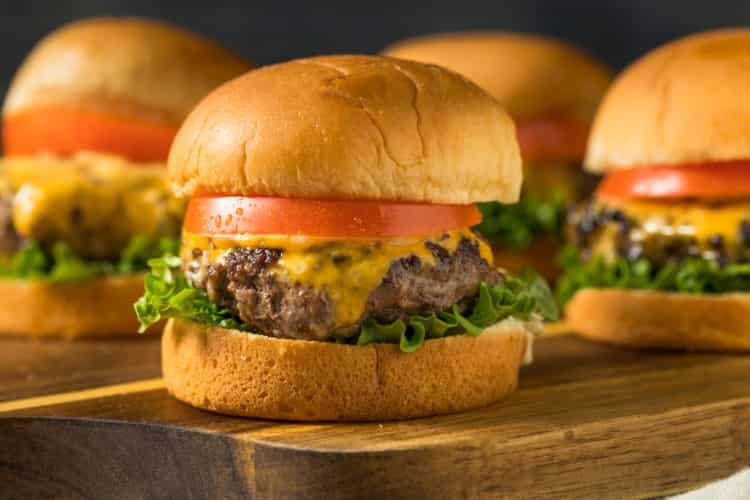 94th Aero Squadron
Vibe: Military memorabilia housed in a French World War I farmhouse
Group Capacity: Up to 100 guests
If your group is looking for something unique and completely out of the ordinary, the 94th Aero Squadron is the place to be for lunch or dinner. Designed to mimic a World War I farmhouse, this restaurant is opposite Montgomery Field Airport and is decorated with military curios, airplane wings, and other aviation ornaments. They also have regularly scheduled events on their calendar featuring buffets, banquets, and boozy brunches.
Traveling with your grandparents or older relatives to this fascinating restaurant? Consider renting an ADA-accessible bus rental for streamlined pickups and drop-offs.
Address: 8885 Balboa Avenue, San Diego, CA 92123
Phone: 858-560-6771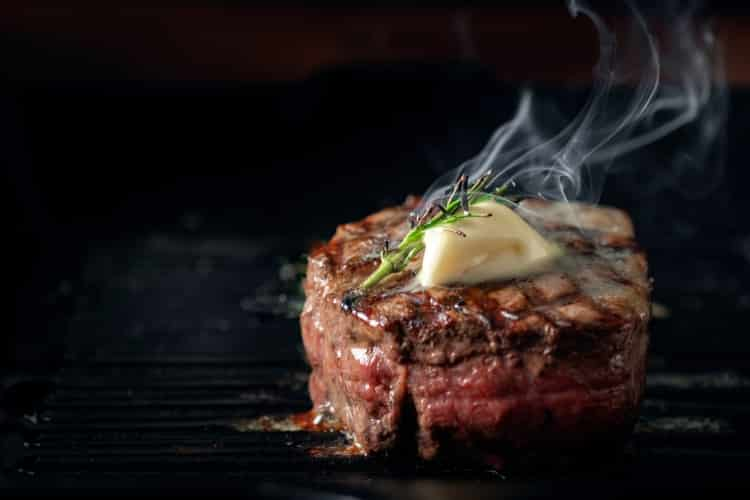 Amaya at Fairmont Grand Del Mar
Vibe: Mediterranean architecture and quintessential Californian eats
Group Capacity: Up to 500 at the hotel
Located at the Fairmont Grand Del Mar hotel, a day spent at Amaya is an otherworldly experience. Featuring pastel Mediterranean architecture and towering staircases, it's perfect for weddings, anniversaries, and other intimate group events. Whether you're there for brunch, lunch, or dinner, you're bound to feel the charm of Southern California coupled with a hint of Spain.
For a large-scale wedding, we can provide a fleet of finer charter bus rentals with the addition of restrooms, incase guests require last-minute accommodations for outfit emergencies.
Address: 5300 Grand Del Mar Ct, San Diego, CA 92130
Phone: 858-314-2727
Rent A Private Bus Rental to Any Restaurant in San Diego
Stay safe during COVID-19 and opt for sanitized group transportation for your trip to any eatery in and around San Diego. Not only is each bus rental cleaned after every trip, but we also offer passengers the ability to customize their ride based on their needs. Add on free WiFi, a flat-screen TV, electrical outlets, additional luggage space, and even a private restroom for your upcoming journey. ADA-accessible bus rentals are also available if requested in advance.
Plan your restaurant itinerary today and contact San Diego Charter Bus Company at 619-209-7804 for efficient and modern bus rentals.
Do you need to rent a charter bus?