San Diego "Deep Cuts" for Frequent Travelers
In a city as big and exciting as San Diego, with tons of major tourist attractions, it's easy to feel overwhelmed by crowds and information. Maybe instead of visiting the San Diego Zoo for the fifth time, you feel like doing something a little more off the beaten path.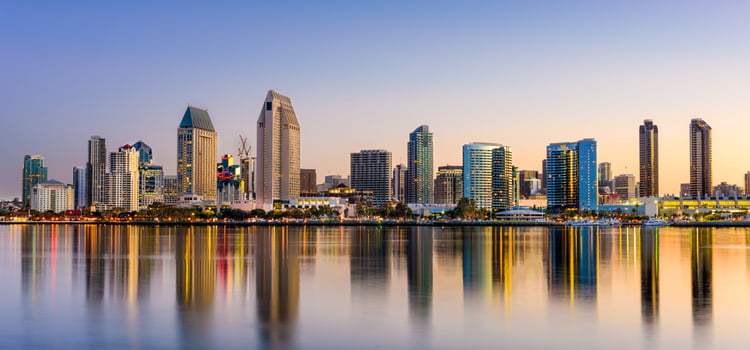 That's where San Diego Charter Bus Company steps in to help. We are here to help you discover some of San Diego's best-hidden gems. From whale watching to authentic Asian cuisine to drive-in movies, we have compiled some of the best and most unique experiences in San Diego you probably haven't heard about yet—but need to.
We have years of experiencing creating memories for groups in San Diego. With 24/7 support and multiple types of buses to choose from, we are here to make sure your next group trip to San Diego is unforgettable. You can give us a call today at 619-209-7804 to talk about booking your next charter bus in San Diego.
Without further ado, here's our list of "Deep Cuts" for frequent San Diego travelers!
Go on a private brewery tour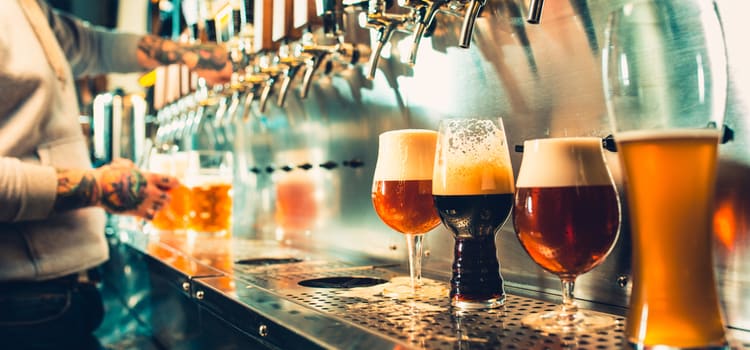 Breweries are a great group activity for any occasion, whether it's a corporate event, wedding, or you just want to bond over some beer with your friends. In San Diego, there are more than 100 different breweries to explore.
With a certified brewery tour company, you can see the best of the best that San Diego breweries have to offer. This includes some of the lesser visited, more unique, "hole in the wall" breweries that are often more than meets the eye. Plus, when you rent a charter bus, you can safely transport your group to and from each brewery with ease.
Address: San Diego BrewTours, 1050 Kettner Blvd, San Diego, CA 92101
Phone: 619-450-8996
Visit a group-friendly farm with camels and more
Did you think you could find camels in San Diego? No? You're in for a treat.
You can book group tours for up to ten people at the Oasis Camel Dairy farm just outside of San Diego. This farm and animal sanctuary features more than just camels, however; you can also visit parrots, sheep, turkeys, and more animals. The farm features camel rides and animal feeding for a fun, educational interaction with the animals. Plus, if you visit in the spring, you will see baby animals, as well!
Address: 26757 Highway 78, Ramona, California 92065, United States
Phone: 760-787-0983
Go whale watching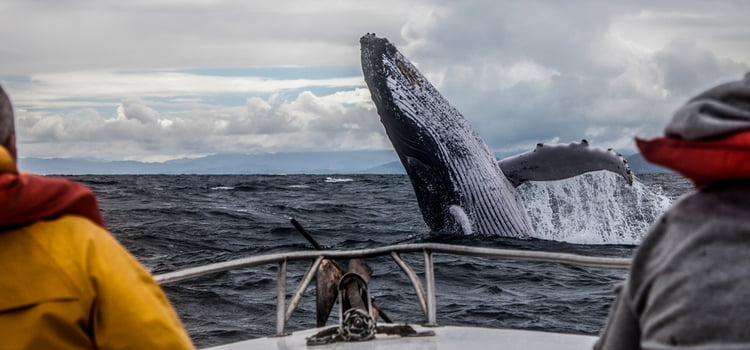 Whales are amazing, majestic creatures, and most people won't ever have a shot at seeing them in person. But with whale watching tours with the Flagship company, you are guaranteed to see whales, or your next trip is free! From early December through April is the best time to see gray whales during their migration. At Flagship, you and your group will enjoy a comfortable ship with 360-degree viewing, free WiFi, and onboard snacks and refreshments.
Best of all, they can accommodate groups of 20 people or more. A charter bus is a great way to get to and from the whale watching to your next San Diego group activity.
Address: 990 North Harbor Dr, San Diego, CA 92101
Phone: 619-234-4111
Visit Edna Harper's topiary garden
Edna Harper's topiary garden is a true hidden San Diego gem. Fifteen years ago, the owners of this house decided to transform their ordinary front lawn into more than 50 hand-cut figures inspired by their travels throughout the world. Find enchanting and Instagrammable figures like dinosaurs, Mickey Mouse, a Buddha, and more! Because this is a private residence with no official parking, a charter bus is convenient to drop your group off and pick them up again.
This will be a quick but memorable stop for your group, with plenty more to do nearby. You're less than a 15 minute drive from downtown, which includes plenty of group-friendly restaurants and other venues to explore.
Address: 3547 Union Street, San Diego, CA 92103
Shop at the Little Italy Farmers Market
Every Saturday morning from 8:00 a.m. to 2:00 p.m. you can browse the Little Italy Mercato Farmers Market for the freshest California produce, fresh seafood, and more specialty artisans that sell flowers, handcrafted goods, and more ready-made foods.
Because the farmers market can be a little chaotic, it's a good idea to rent a charter bus for your group. That way, you can easily pick up and drop off your group. After you hit the market, consider getting breakfast or lunch at one of the many restaurants along the way.
Address: 501 W Date St from Kettner Blvd to Front Street, San Diego, CA 92101
Stay at the Pearl Hotel and catch a drive-in movie by the pool
In your search for group accommodations in San Diego, consider staying at the Pearl Hotel. The hotel features a drive-in movie theater called the Dive-In Theatre. The theatre gets its name from its location—films are projected onto a screen overlooking the hotel's classic vintage swimming pool. Shows are every Wednesday at 8 p.m., and can range from Hollywood classics to newer, modern blockbusters.
Address: 1410 Rosecrans St, San Diego, CA 92106
Phone: 619-226-6100
Visit the underground food scene on Convoy Street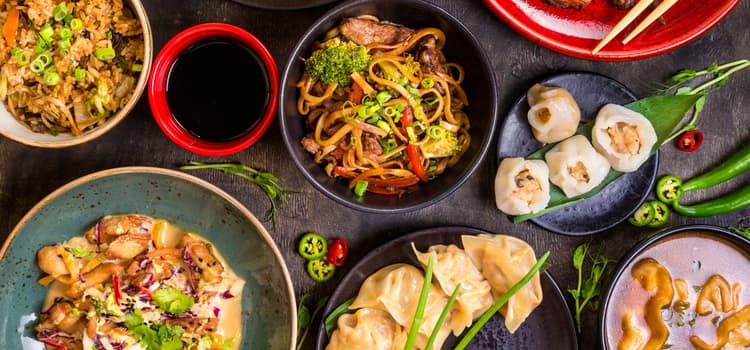 Hungry? If you are in the mood for authentic and unforgettable Asian food, consider visiting Convoy Street for what is nicknamed "Asian Restaurant Row." Conveniently located just 15 minutes away from downtown, and easily accessible to charter bus groups, you will find Korean BBQ, tea rooms, thai cuisine, made-from-scratch ramen noodles, and more.
Address: Convoy Street, San Diego, CA 92111
Want even more hidden gems in and around San Diego? Why not plan a weekend trip and charter a bus from San Diego to Las Vegas, Los Angeles, and beyond. You can stack a full two-day itinerary of the West's best hidden gems, from the Griffith Observatory in L.A. to The Neon Museum and Neon Boneyard in Las Vegas to Horseshoe Bend near Phoenix, Arizona.
Enjoy San Diego with ease when you rent a charter bus
We have built a reputation over the years as one of San Diego's number one charter bus companies, and with good reason. We offer top-of-the-line charter bus, motorcoach, and minibus rental services that travel to all major regions of greater San Diego. Our vehicles can accommodate groups of all sizes and needs, so you spend less time worrying about logistics and more time enjoying the beautiful city of San Diego. Give us a call today, toll free, at
619-209-7804 to start planning your San Diego adventure!
Do you need to rent a charter bus?